Advantages
One Solution for All
This solution consolidates all bookings into a single, centralized online system, benefiting both staff and residents.
Free Up Your Staff
Free up your staff's time with a user-friendly self-service online booking system. Residents can seamlessly book move-in times and create appointments for social events within their community.
Flexible
Appointments is a highly versatile and user-friendly system, whether you require gym reservations on-site or need to manage management processes for large-scale operations. It effortlessly adapts to suit your business needs.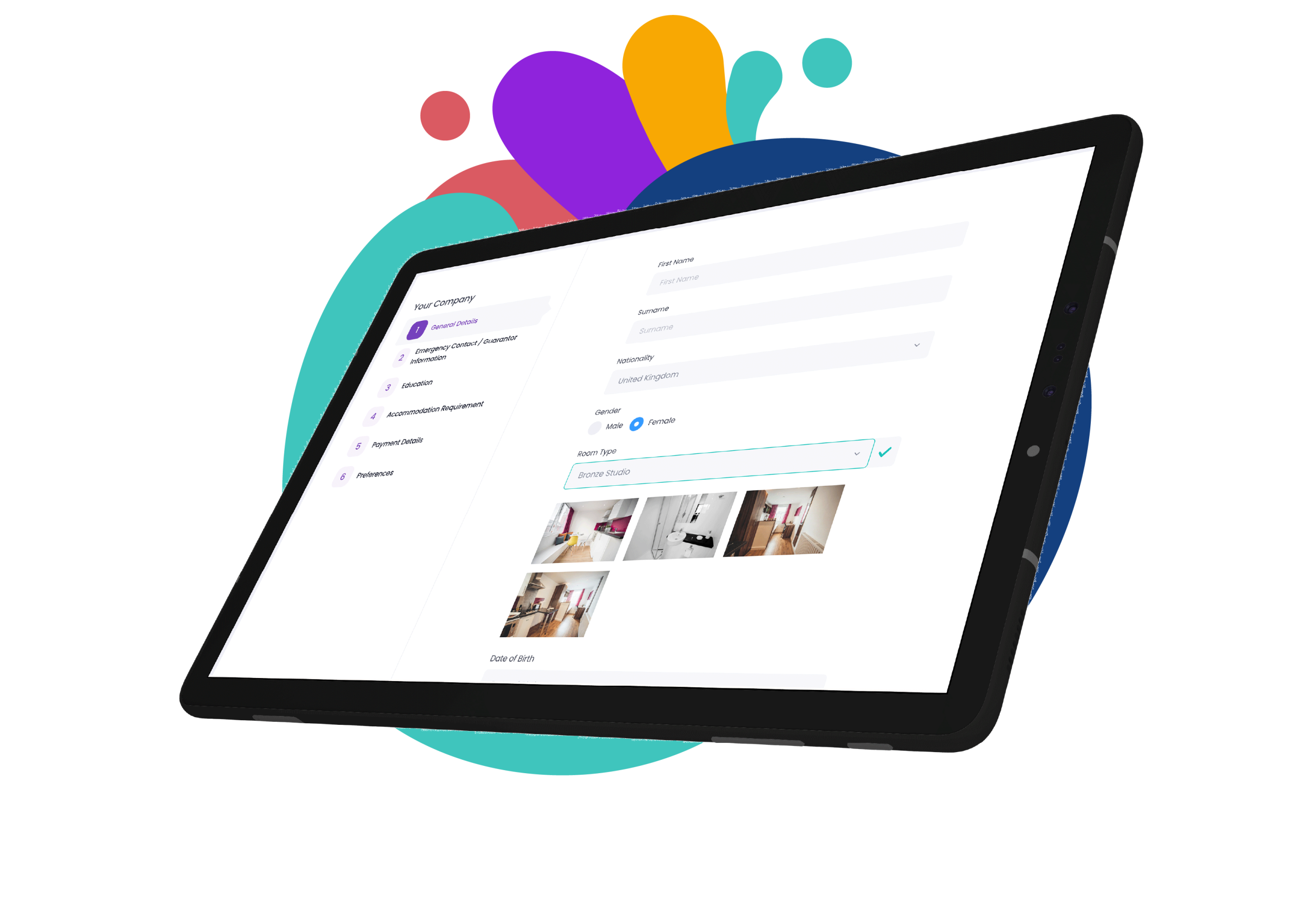 Online appointment system for residents to select, edit and cancel various appointments created by the accommodation
Total control over the time and date availability
Calendar to easily view and manage appointments
Create as many appointments as you need which residents can access in the resident portal or mobile app
A digital solution for residents on the move
Manage your business appointments such as interviews and employment processes.
Helping student communities thrive
Resident Portal
Online portal for residents self-service.
Roommate Matching
Roommate matching to improve CSAT and retention.
Secure and Online Payments
Accept payments via your payment provider.
Maintenance Requests
Inventory inspections, management and maintenance requests.
Package Tracking
Organize incoming packages and notify residents.
Quick Dashboard
Customizable dashboard with all info you need.
Dynamic Pricing
Create multiple prices for seasons.
Powerful Integrations
One solution to include all.
Appointments
Let your residents choose a time that works for them.
Mobile App
Designed for residents' self-service.
Finance & Invoice
Automate billing processes and define periods.
Automated Email & SMS & WhatsApp Communication
Set rules and templates to automate communication.
Surveys
Create and send surveys either manually or by condition.
Digital Contracts
Send digital contract & signature requests via your solution provider.
Workflow
Automate most of the tasks in Livinsoft; use your time for CSAT not chores.