Advantages
Easy to Use
User-friendly design allows your guests to easily use a branded mobile app during their accommodation.
Responsive Design
Fully functional web portal across all devices and a mobile app.
One Portal for Everything
Livinsoft Portal and Mobile app enable guests to pay online, request maintenance, check incoming packages, submit documents, make appointments and everything your residents need. There is no need for custom development. Admins can easily add or remove access to certain features.
Secure
Livinsoft thoroughly verifies input at each step to prevent users from accessing restricted data.
Guest Engagement
From online payments to reporting concerns, Livinsoft portal provides a flexible and responsive self-service resident experience.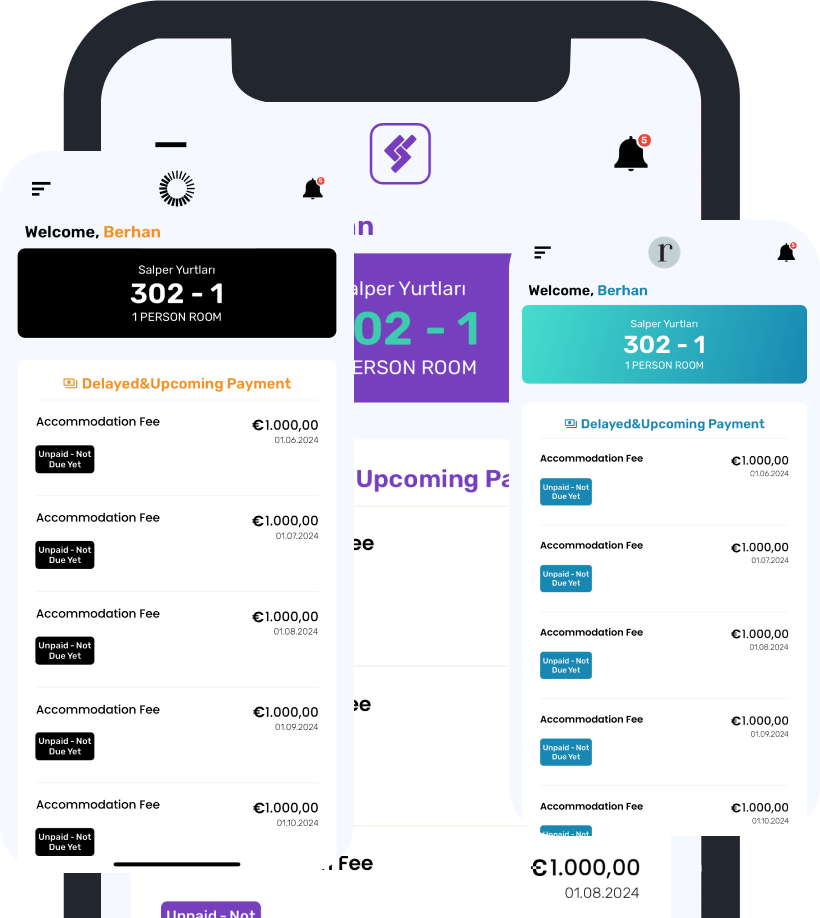 Residents can log maintenance queries and receive status updates on jobs.
Residents can communicate with the housing staff.
The online payment feature enables residents to pay rent and deposits.
Residents can report concerns or raise complaints.
Gather data for various things by creating surveys for residents and letting them submit them via the portal.
You can run events and make announcements via multiple communication channels automatically via workflow.
Residents have the option to schedule appointments for various purposes, including check-in, check-out, inspections, managing property viewings, and utilizing shared amenities.
Helping student communities thrive
Resident Portal
Online portal for residents self-service.
Roommate Matching
Roommate matching to improve CSAT and retention.
Secure and Online Payments
Accept payments via your payment provider.
Maintenance Requests
Inventory inspections, management and maintenance requests.
Package Tracking
Organize incoming packages and notify residents.
Quick Dashboard
Customizable dashboard with all info you need.
Dynamic Pricing
Create multiple prices for seasons.
Powerful Integrations
One solution to include all.
Appointments
Let your residents choose a time that works for them.
Mobile App
Designed for residents' self-service.
Finance & Invoice
Automate billing processes and define periods.
Automated Email & SMS & WhatsApp Communication
Set rules and templates to automate communication.
Surveys
Create and send surveys either manually or by condition.
Digital Contracts
Send digital contract & signature requests via your solution provider.
Workflow
Automate most of the tasks in Livinsoft; use your time for CSAT not chores.