One solution for every situation
Short-Term Is the Key
Convert your leads into bookings and ensure satisfaction using robust tools that handle the entire process. Quick check-in, hold until, housekeeping, night audit, and all tools required in a short-term Accommodation property are included in Livinsoft.
Channel Management
Integrate with any channel manager and increase your occupancy. We know that lead generation for a short-term Accommodation property comes mostly from the booking channels.
Night Audit
Either manually or automatically generate night audit and sync with any ledger software with Livinsoft's powerful integration capabilities.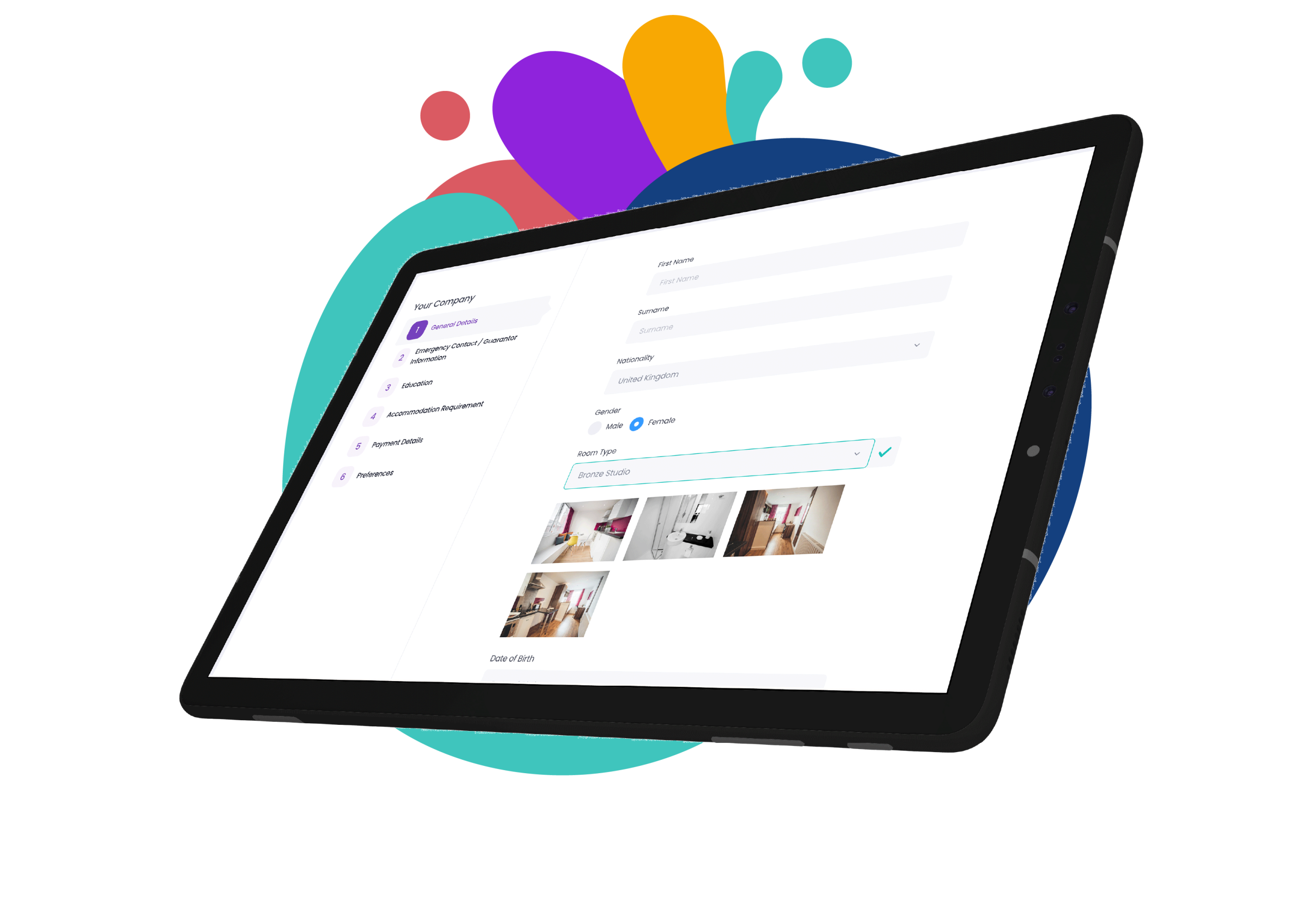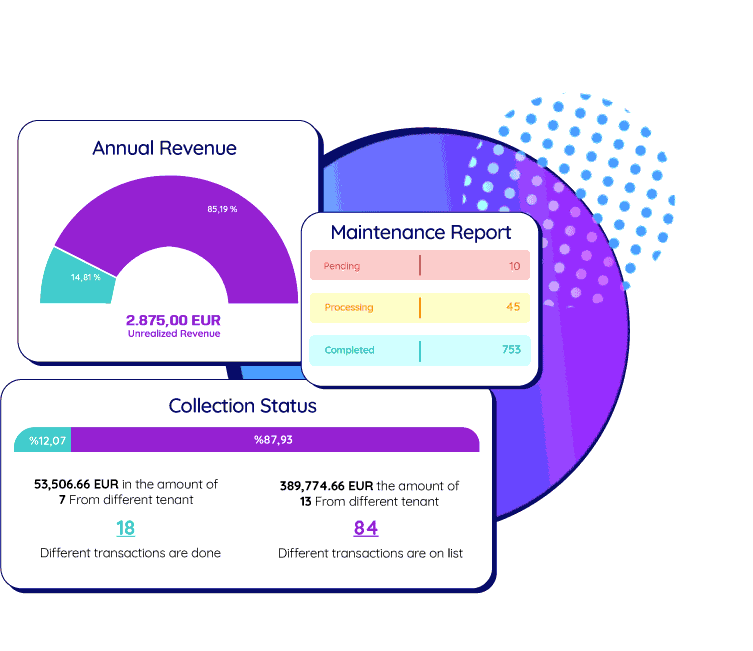 Make every moment for your residents a memorable one
Exceed Customer Expectations
Recognizing the significance of fulfilling residents' needs and expectations, we offer a comprehensive and user-friendly solution to cater to all requirements.
Guests can access our self-service resident portal and mobile app to conveniently pay for their stay and additions, request room service, request housekeeping, and stay informed about community updates and events.
Turn Complaints Into Satisfactions
Collect complaints auto-assisgn to different user groups to minimize the time required to resolve them. Set automated escalation rules to ensure timely response when inquiries are not addressed within a specified time
Simplify your property management tasks with an integrated, all-in-one solution.
Powerful Toolkit
Utilize our facilities management tools, or integrate with top 3rd-party providers for seamless communication with owners and real-time reporting to investors
Website, Booking and Channel Integrations
Integrate your website or/and booking channels with Livinsoft, securely and at scale.
Automated Communication
Drive resident engagement through email, SMS, Resident Portal, and the mobile app while elevating your communication capabilities to a new level.
*New*White-Labeling
Have your Resident Portal and User Portal created with your corporal identity and a mobile app developed and published with your corporal identity with the name of your choosing. We offer this service free of charge for a limited time.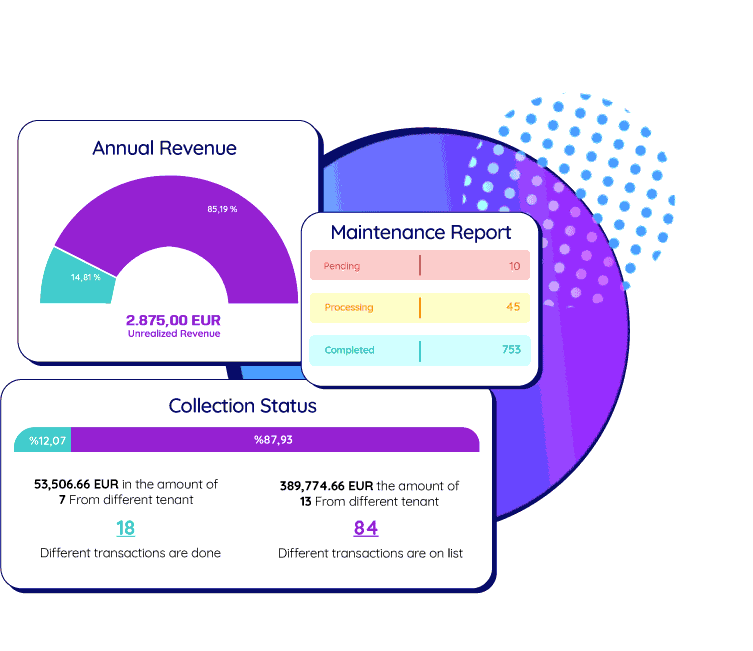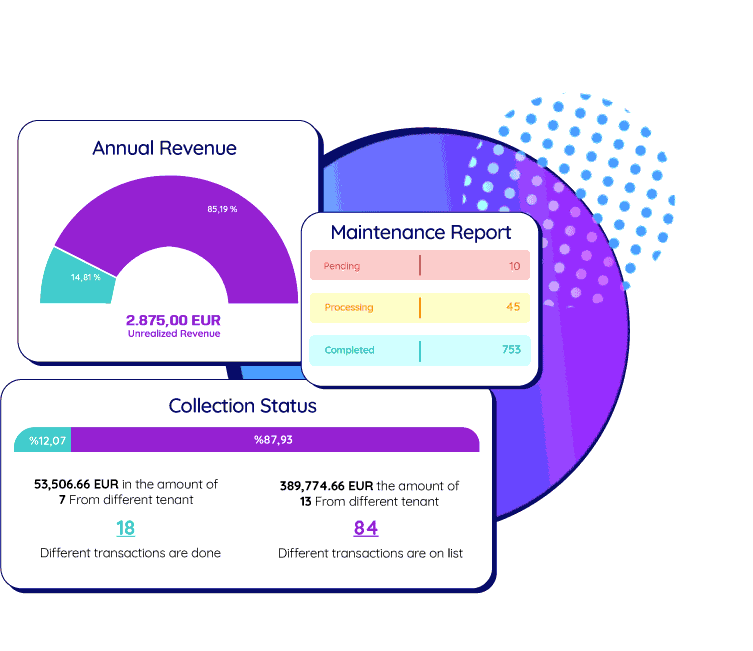 Superior reporting, accounting and automation
Income, Expense and Budget
Record all transactions in Livinsoft and also integrate with any 3rd party accounting solution your business utilizes.
Easy and Powerful Reporting & Invoicing
Unlimited reports, charts and dashboard info-graphic tools allow you to easily analyze occupancy and financial status, do the reporting and more. Generate invoices in bulk with one click and have them to be sent to the Resident automatically.
Less Manual, More Automated
Let Livinsoft take control of payments, signatures, and more. Time-consuming actions like sending eMail, SMS and notifications, initiating digital contract processes, requesting additional documents and more can also be automated with our powerful tool.
Helping student communities thrive
Resident Portal
Online portal for residents self-service.
Roommate Matching
Roommate matching to improve CSAT and retention.
Secure and Online Payments
Accept payments via your payment provider.
Maintenance Requests
Inventory inspections, management and maintenance requests.
Package Tracking
Organize incoming packages and notify residents.
Quick Dashboard
Customizable dashboard with all info you need.
Dynamic Pricing
Create multiple prices for seasons.
Powerful Integrations
One solution to include all.
Appointments
Let your residents choose a time that works for them.
Mobile App
Designed for residents' self-service.
Finance & Invoice
Automate billing processes and define periods.
Automated Email & SMS & WhatsApp Communication
Set rules and templates to automate communication.
Surveys
Create and send surveys either manually or by condition.
Digital Contracts
Send digital contract & signature requests via your solution provider.
Workflow
Automate most of the tasks in Livinsoft; use your time for CSAT not chores.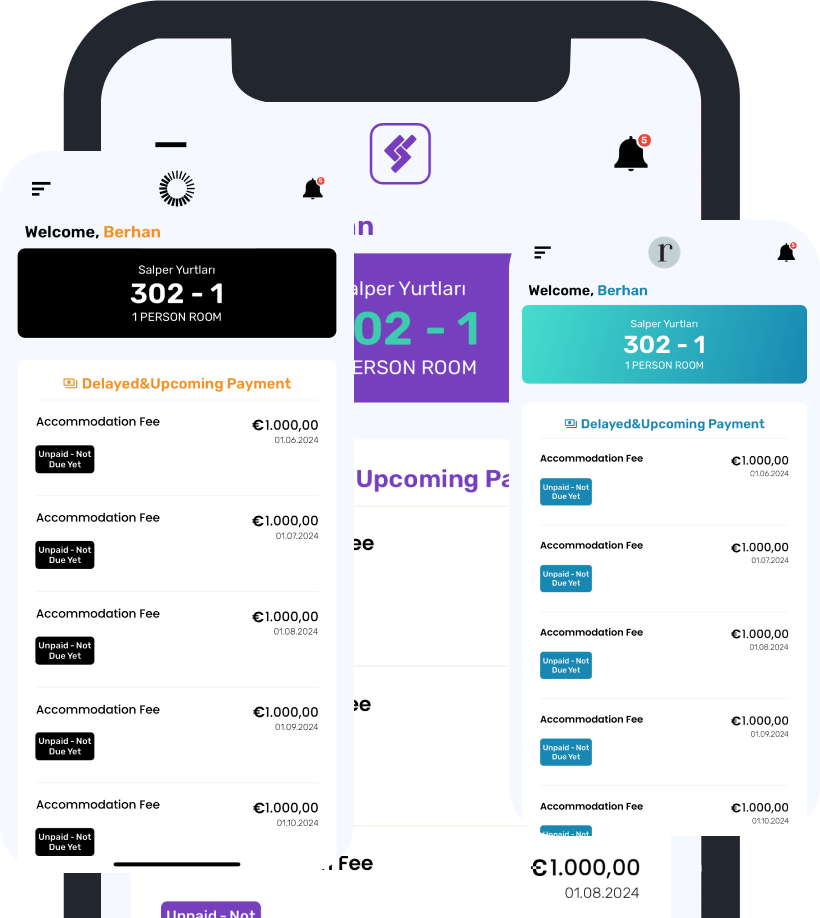 Livinsoft Mobile App & White Labeling
Resident & user portals, along with a mobile app, will be developed under your company's name and in alignment with your corporate identity.